WWF Colombia presents the 2022 Annual Report 'The Voices of the Conservation'
Posted on 12 May 2023
These are the words of our executive director, Sandra Valenzuela.
Working for a living planet, In Colombia, a government equity, social inclusion, and especially for a new economic and social model based on biodiversity, brings us complex challenges that teach us that we can capitalize on adversity as an opportunity to propose actions that harmonize the relationship between people and nature.
This was demonstrated by the public health emergency that paralyzed the world in 2020, and made 2022 a year of fundamental decisions for conservation, by demonstrating the intrinsic relationship between human, environmental and economic well-being.
In Colombia, a government transition placed the environment as a priority and as the axis of its development and social inclusion model. Bills that had made slow progress in the legislation became laws and the environmental agenda resonated in local, regional, national, and international scenarios.
Colombia began to set the tone by calling for collaborative action to reverse the loss of nature, climate change and the protection of water resources, integrating cross-cutting issues such as human rights, territorial security rights. We also saw how the complexities of the implementation of the Peace Agreement have become even more evident, but even more necessary in this context, challenging us to act in a differential manner across regions marked by diverse types of conflicts.
On a more global level we saw alarming figures of wildlife population loss, evidenced in the WWF Living Planet Report 2022, and with no room for delay in acting. In this regard, the new Kunming-Montreal Global Biodiversity Framework gave us an emotional and hopeful closure to a year like no other. It marks the beginning of a new pact for people and nature with new ambitions and new global challenges that we must begin to translate into national action plans.
This WWF Colombia 2022 report is thus a great contribution to the challenges and opportunities that we must address
in the local, national, regional, and international political, economic, environmental, and social context. During 2022 we contributed to increase the levels of protection and effective management of our high Andean, floodplain, marine and oceanic ecosystems, under different categories of public and private conservation.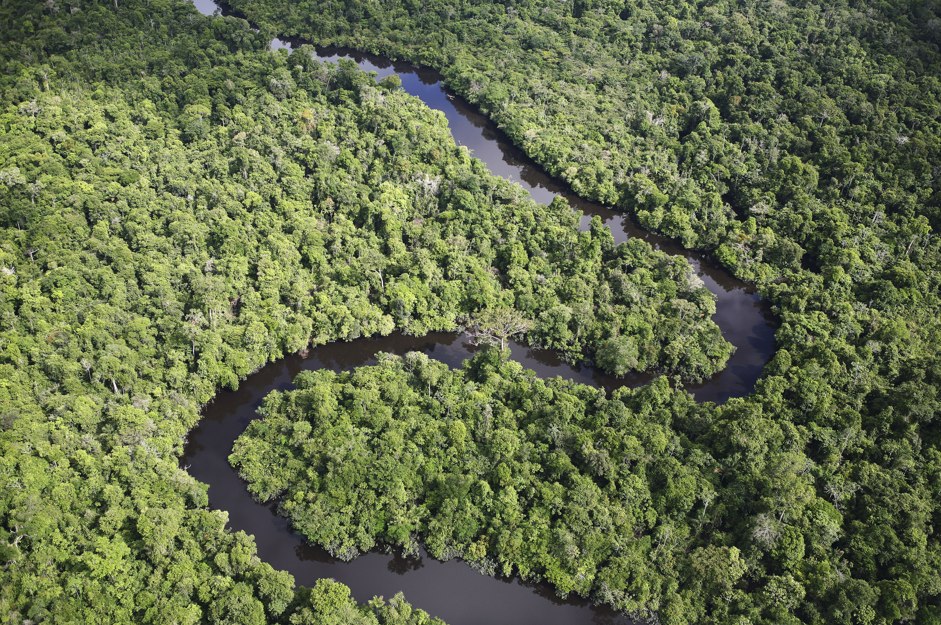 We also brought the Herencia Colombia Program to life, in alliance with various stakeholders and partners, as an innovative long-term financing mechanism for reducing the funding gap of protected areas, within the framework of various prioritized landscapes and seascapes.
Along the same lines, we facilitated the signing of social agreements for territorial security, food production, the generation of decent living conditions and the restoration of ecosystems affected by transformation and deforestation.
We contributed with great optimism to the generation of legal local economies
through community forest management, nature tourism companies, community enterprises for the promotion of artisanal fishing and non- timber products, and for the diversification of income generation based on the use of biodiversity. We also reached agreements for the protection of the jaguar corridor and the management and prevention of forest fires.
In alliance with various private actors, we began a new era in deforestation-free food production and launched a nationwide campaign to reduce food waste. Thanks to the alliances established with the media, we were able to expand our coverage and reach different audiences to promote a conscious and sustainable culture, involving groups of young people and content generators through the formation of our Team Panda, a community of several well- known personalities committed to the environment.
Thanks to campaigns such as BIBO, we were able to ensure that
at national, regional, and local levels we have information and call for action
so that the way we produce our food is based on nature and that public policy decision makers have more elements to advocate for energy transition and conservation of our water resources.
This year we continued with our firm commitment to territorial governance, so together with the communities of the Pacific, Amazon, and Caribbean regions, we were able to build ethnic-territorial, land-use and management plans, and water governance schemes, as well as facilitate the adoption of agreements and actions to combat ecosystem loss and degradation caused by illegal mining. We also strengthened the capacities of key community members to confront pressures and threats to the territory, whether from mining, changes in land use or land grabbing to raise their voices and make them heard and considered.
In Antioquia continued working to address the climate crisis hand in hand with various public and private actors, and in the Orinoquia we work to promote the management of production and conservation landscapes, based on a regenerative economy that respects biodiversity.
Seeking to create a single voice, we joined an alliance with several organizations to influence the ratification of the Escazú agreement, which promotes environmental justice, and the Single-Use Plastics Law, which seeks to reduce environmental pollution. Finally, with the financial sector
we have reached agreements for the application of governance and environmental standards
for the operation and thus contribute to national and global climate and biodiversity goals.
In order to achieve accomplishments such as those reflected in this document, during 2022 we launched an ambitious internal strengthening plan, with the purpose of consolidating ourselves as a national, innovative, relevant, and efficient organization. An organization that advances everyday hand in hand with public institutions, cooperation and development agents, private sector actors, civil society organizations, citizens as managers of social change and community organizations. With them we work together in the different regions where we are committed to conserve nature, promote proper social governance and a legal economy based on the benefits of biodiversity. We are also learning from new allies such as young people and children to address humanitarian issues and work with social and environmental defenders in self- protection plans.
We addressed the challenge of adjusting the way we operate in the territory and adopted modern, more functional, and integrated technology systems that allow us to be more cost- efficient. We also adjusted our organizational structure, integrating new skills and capabilities to increase our commitment and foster the impact we want. We also met again in person to work and strengthen the Panda culture for which we want to continue to feel proud and recognized.
As we will see in the following chapters of this WWF Colombia 2022 report, the results obtained would not be possible if we did not have our partners, allies, donors, and the great community of Colombians who support us every day to move forward to build the country and the planet we want.
I am proud and honored to finish another year in the direction of WWF Colombia, working side-by-side with our Board of Directors and the great team that every day feels more committed to Colombia, its territories, and its people. Our mission and principles make working for a Planet and a Living Colombia a work with a higher purpose.
Thank you all for this 2022, full of work and personal satisfaction! 2023 promises to be challenging, but also full of wonderful opportunities that we are already incorporating together in our actions. I am sure that we will continue to share more celebrations and learning.
Sandra Valenzuela
Executive Director - WWF Colombia